Flightsim.toについて
Flightsim.to
Flightsim.toは、Microsoft Flight Simulator 2020 Mods、Liveries、Add-Onsの世界No.1ソースです。無料、簡単、シンプル。アドオンを作成する場合でも、検索する場合でも、あなたは正しい場所に来ています。
Trusted by over 400,000+ Members and industry-leading companies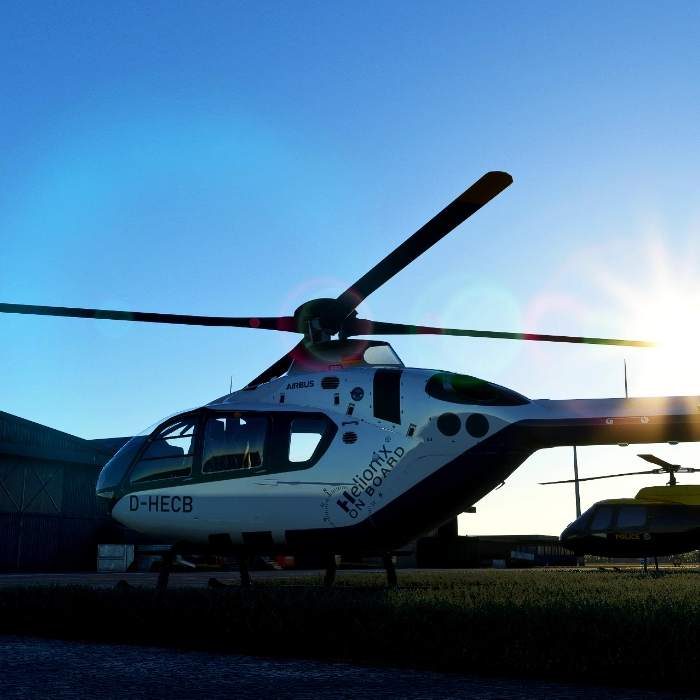 43,781 Add-Ons
Microsoft Flight Simulatorは、信じられないほど多くの方法で改良や拡張が可能です。正確には、14,000以上の方法があります。これらのアドオンはすべて、完全に無料で利用できます。一銭も払わずにダウンロードできます。しかし......クリエイターは、彼らの偉大な仕事に対する寄付を喜んでいます。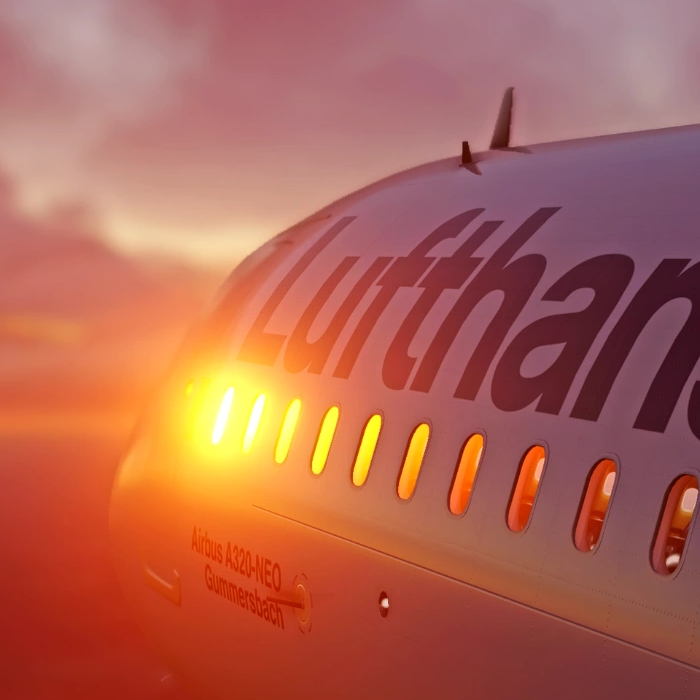 2,500万+ダウンロード
毎日、世界中のユーザーが、Microsoft Flight Simulatorでのゲーム体験を向上させるために、平均して2,000以上のアドオンをダウンロードしています。信じられないことですよね?これまでに1,000万件以上のダウンロードを行ってきましたが、今後もまだまだ増えていくでしょう。これは膨大な量の帯域幅です。私たちは有料のサブスクリプションを知りませんし、ダウンロードを制限することもありません - お客様がゲームを楽しむための時間を増やします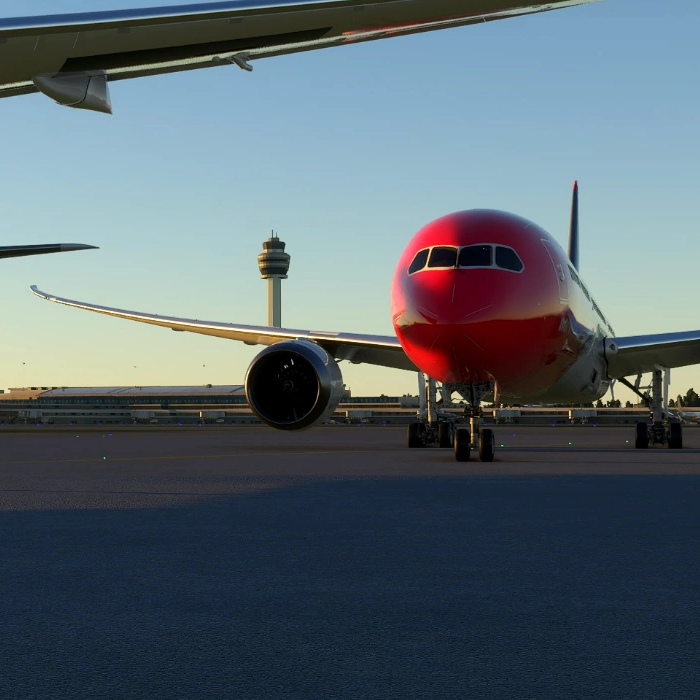 会員数300,000人以上の信頼
私たちのコミュニティは日に日に成長しています。今すぐメンバーになって、より多くの特典を得て、最新の情報を手に入れましょう。ご登録は完全に無料です。お気に入りのアドオンが更新されると、すぐに通知が届くなど、さまざまなメリットがあります。また、他のアドオンを評価したり、コメントすることもできます。


About us
アドオンをすべての人に
Microsoft Flight Simulatorは、驚くほど多くの方法で拡張することができます。私たちは、クリエイターが自分の作品をコミュニティに提示し、フィードバックを得て、改善を続けられるようにしたいと考えています。同時に、すべてのフライトシム愛好家に、それらの作品をまとめて入手するための場を提供したいと考えています。
世界中の数百万人のパイロットに信頼されている
Flightsim.toは、Microsoft Flight SimulatorのアドオンとMODのための世界有数のリソースです。
Total Members

450,000

Total Downloads

33 Million

Total Uploads

33,000
Daily Pageviews

500,000

Monthly Pageviews

14 Million

Visits per Year

33 Million
We have more to offer
Features
We serve our users with simple but effective features to make your experience with us hassle-free.
探す
発見」ページでは、何千ものアドオンを閲覧できます。キーワードを入力して、カテゴリーやタグを選択し、お好みに合わせて並べ替えてください。この直感的な検索機能により、アドオンの検索がかつてないほど簡単になりました。
User Voice
すべてのクリエイターは、フィードバックを必要としています。アカウントを作成し、評価をして、クリエイターにアドオンの好きなところ、嫌いなところを伝えましょう。コメントは、私たちのコミュニティの重要な要素です。すでに2万件以上のコメントが寄せられています。
20K+ Wallpapers
Microsoft Flight Simulatorの素晴らしい画像やスクリーンショットをコミュニティがたくさんアップロードしてくれたので、その殺到に対応するために外部サイトを用意しなければなりませんでした。壁紙のページでは、何千枚ものウルトラHDの壁紙を見つけることができます。
スロットルなし
他のウェブサイトでは、ダウンロード速度が1MB/s以下、あるいは数KB/sに制限され、フルパワーを発揮するには有料のプレミアム会員になる必要があります。Flightsim.toではそのようなことはありません。お客様はフェアユースに基づいてダウンロードされ、必要のない場合にはスロットルや制限はありません。
リクエスト
もしゲーム用の飛行機の絵や風景が欲しい場合は、リクエストページから拘束力のないリクエストをすることができます。私たちのクリエーターはすでに2,000件以上のリクエストを処理し、実現していますが、これは完全に無料です。忍耐は報われます。
サイトについて
私たちは単なるプラットフォームです。
Flightsim.toは、何千人ものクリエイターが集まって素晴らしい作品を生み出しています。それは本当に有難いことです。要するに、あなたのような人々がいなければこのプラットフォームは存在しませんでした。そしてそれは私たちだけでなく、世界中の多くのフライトシム愛好家にとっても意味のあることです。あなたの貢献に心より感謝します。
150を超えるスポンサー
サーバー費用をまかなうために、150人以上の方がFlightsim.toを後援してくださっています。ここでは、寄付者の中からランダムに選んでいます。
i am New to MFS 2020 and love the work
This place makes MSFS a whole lotta fun.
the download speeds are ridiculously good, blowing all the legacy sites out of the water, and more people should be donating tbh
You all do a great job, I am glad that you are here, I appreciate your work very much
great to have this site!
Your work is optimal, thank you
Wonderful service you provide. Thank you.?
Cheers guys great work
cierciformidable, bien construit, agreable à utiliser et tres complet.
A small token of appreciation for what you guys are doing. Hope you never loose the passion and continue improving!
Great site! Where would we be for scenery and other FREE addons without it ?
Thanks for this fantastic community resource.
Awesome website. Keep up the good work!
Very  good job..Thank you very much.Regards From Greece
Just want to say thanks and please keep creating
bravo pour votre travail et merci
Site appearance, structure etc - excellent.
nicely organized and though out site. Makes browsing and downloading a pleasure. Especially like that it remembers my downloads!
Keep up the great work !! .
I buy you some coffees. I do this with much joy and gratitude. Because without you MSFS 2020 would be only half so great. What you are doing here, is simply outstanding. Thank you!
THX for your your excellent work there.
This homepage is very interesting and want to spend coffee :)??
Dear Sirs, thank you very much for this great work. I enjoy it every day. With best wishes from the Wild West Forest Germany Willow fsx
Great Service! Tx very much.
Great for us siommers. Thank you (3)
An invaluable site - you are doing more to popularise MSFS than Microsoft itself!
Best Flightsim Add-On website ever! Great design and layout-Thanks for everything!
flightsim.to is the best site when it comes to Add-ons. Very attractively designed, very well organized, with super fast downloads. Thanks a lot for your great work!
What would MSFS be without you? Thx for this service...
Awesome site. Thanks.
From Japan Very easy and easy to use Thank you
Thanks for this great platform!
Cool and useful portal page, go ahead